Megumi works mainly in performance and drawing of actions.
She moved to Miyako island from Osaka in 1999 – Hangzhou in 2001 – Beijing, and Kanto since 2016.
She needed to use body language in abroad, and encountered physicality of Chinese calligraphy then started to make performance works in China, and joined performance events and exhibitions mainly in mainland China.
Megumi has given short classes at the Goethe-Institute Beijing and the Art Institute of Guangdong Shantou University, and has also given lectures on "Interpretation to Freedom_ Chinese Art in the 20th and 21st Centuries" (2017-2018 / Anata no Kosaten, Tokyo), screened the documentary film "Chinese Action" (directed by Wen Pulin), and interviewed Qiu Zhijie to introduce Chinese contemporary art.
He has also participated in Saitama international art festival (2020). "The Power of the People" (2016 / Beijing Minsheng Art Museum, China), "AQUA2017" (Rome), group exhibition (2016 / Sanyuan Museum of Contemporary Art, Tianjin), "Asian Panic! " (2012/Guanzhu city museum /Korea).
She is co-organizing an open-based improvisation performance group "Koui izen" from 2019.
She took part with IPAMIA event10, here is the archive →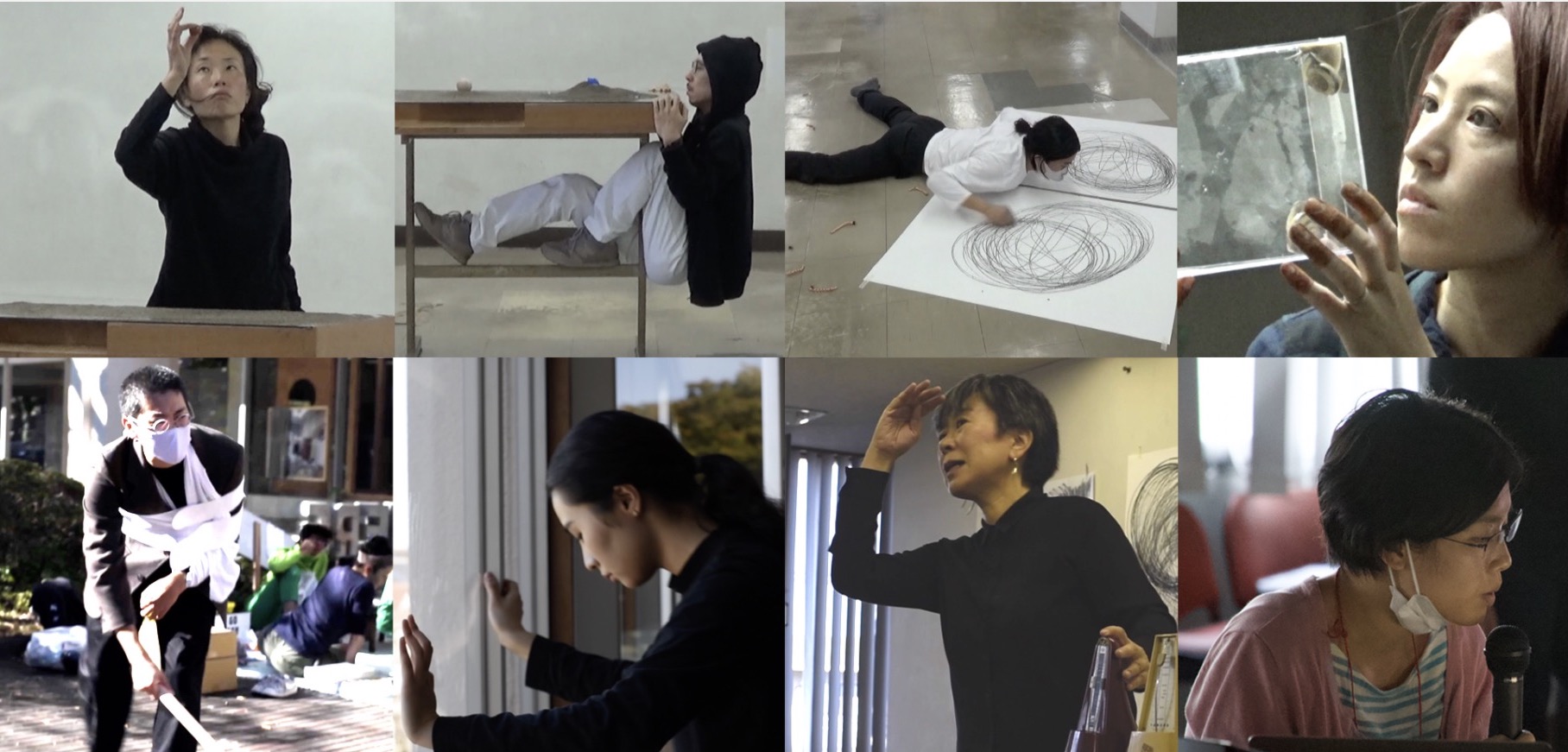 title : A Kind of Moment
date : 7th Nov 2015
venue : Baan Tuk Gallery, ChaingMai
project : Asiatopia #17
camera and edit :Sakiko Yamaoka
title : A War on the Wall
date : 2015
venue : Beijing 
project : design week
title : Banshee
date : 2013
title : 201312
date : December 2013
co-performer : Alessandro Rolandi
title : Fight
date : 2012
venue : Heyi hotel,Beijing
project : Heyi hotel art event
title : Conversation about D
year : 2012
title : Confession
date : 2012
venue : frequency art festival/平率芸術節
project : Chengdu, China/成都、中国
title : As I press on, behind me a path appears
date : 2012
venue : Umeda, Osaka
title : A Secret Conversation Between "U and Me"
date : 2012
venue : Umeda, Osaka
title : Can't Tear Away from
date : 2009
venue : Umeda-station, Osaka
title : A Gesture
date : 27 May 2009
venue : Umeda-station, Osaka
title : wind is strong
year: 2010
venue: Mongolia
title : Nucleus 核
date: 2008  
venue:Beijing 
title : Objective and Subjective
date: 3rd August 2008
venue: 北京
title :Lost Words
date : 2008
venue : 白崇民工作室、北京
project : 行為工作坊